One of our basic approaches for R&D is to "observe, understand, and emulate" living creatures with flight capabilities; we observe the flight characteristics of insects and birds and analyze them using engineering tools. The second approach is to create clever drones through improving the control system and design of drones. With these approaches, we aim to overcome the challenges of existing drones and develop novel drones.
Unmanned Aerial Robot with Flapping Wings
Insects and birds can fly stably with their small bodies. We observe the features of i hawkmoths and hummingbirds, reveal the aerodynamic mechanism of their flight, and apply it to the wings of aerial robots. The latest model, second-generation, weighs between 3.0 and 7.0g. This small, maneuvering robot is expected to be used for reconnaissance in buildings during emergencies such as disasters, and disinfection to prevent spreading infectious diseases.
DOI:10.1088/1748-3182/6/4/045002
Owl-inspired Silent Rotor for Drone
Owls are known for their silent flight. We observe the features of owls' feathers, analyze the mechanism behind the silence, and apply it to the rotor of drones. We have tested a variety of attachments to rotors and successfully reduced the noise generated from rotors on a hovering drone. We are now developing quieter and more stable rotor-blades, taking inspiration from the other kinds of birds.
DOI:10.20965/jrm.2018.p0337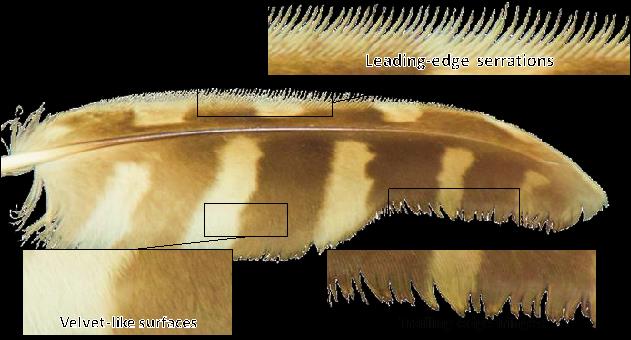 Bird-inspired Rotor with Collision-Safety Function
Birds' flight is surprisingly robust even at low altitude or in turbulent air. We are now developing rotors inspired by bird's wings. We have just completed a prototype of the rotor that can reduce the impact of collisions. We are also developing rotors that are resistant to unpredictable turbulent air.
Small Drones with Coordinated Flight System
Small drones less than 200g are known to easy to use in terms of law regulations. We are developing a system to realize coordinated flights between multiple small drones. The system can be used for inspecting plumbings in a city or collecting information inside buildings during a disaster.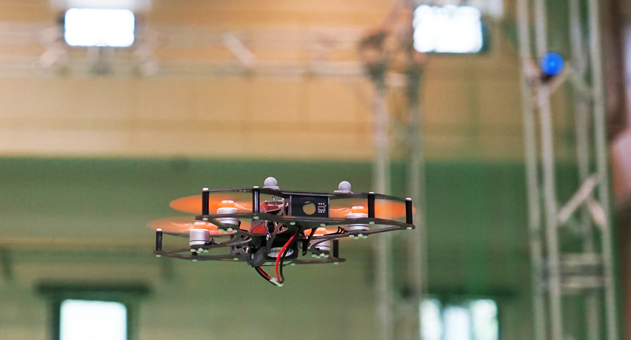 Fast visual servos to control drone flight
One of the challenges for exisitng drones is to respond quickly to visual information. "High-speed vision" is one way to tackle this challenge. Using a high-speed monocular camera and a parallel processing unit for image processing, we are working on visual feedback control with a rate of 30 Hz to realize a stable flight control.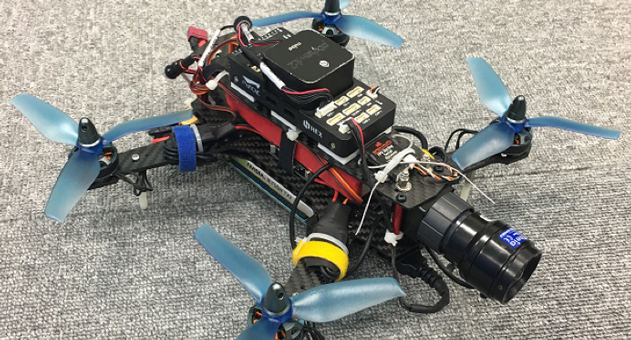 FY 2020
Secret behind mosquito flight may lead to safer aerial drones
Asahi Shimbun
2020.5.29